11th International Footwear Design Competition 2019
The International Footwear Design Competition was first held since 2008, organized by the Confederation of International Footwear Conference (CIFA) and has come to its 11th Editions. The event is sponsored by Xinhaopan Group and Top Repute Co. Ltd. and it is to promote the essential design and to achieve fine producing skill and quality as well as to introduce designer's creativity and concept through the competition and provide opportunities of matching them with manufacturers.
Totally 159 entries were submitted by the candidates from 11 Countries and Regions: China (Beijing and Guangdong), Hong Kong, India, Indonesia, Korea, Malaysia, Philippines, Taiwan, Thailand and Vietnam to compete for 30 awards.
The juror committee was formed by 12 professional and famous international designers, trend experts, footwear consultants, lecturers and representative of worldwide footwear associations. The winning entries were awarded during the Opening Dinner Banquet and showcased at the IFDC winning area at Hall 12.2 during the exhibition.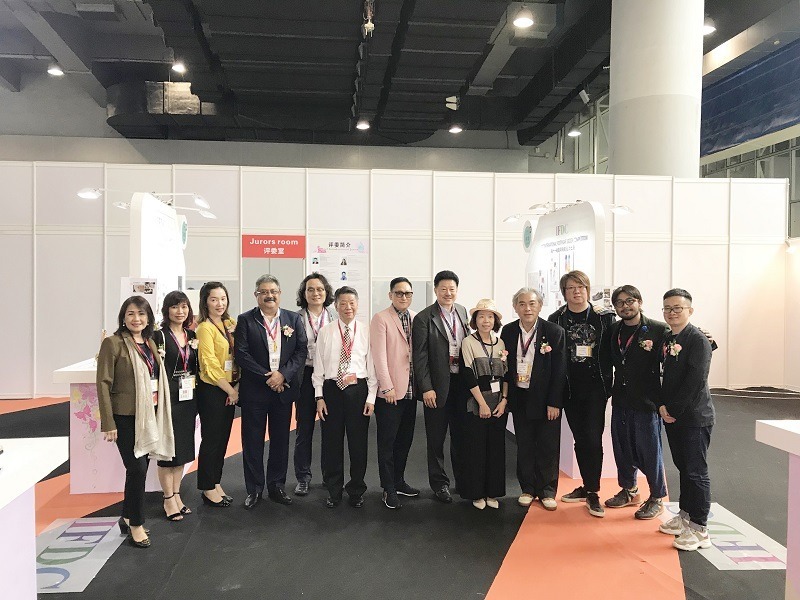 The list of Juror Committee:
Chen Xiao Ming, Frankie (Guangzhou – China)

Hobiter Cao (Guangzhou – China)

Walter Ma (Hong Kong)

Sanjay Leekha (India)

Lany Sulaiman (Indonesia)

Park Kwang Cheol (Korea)

Michelle Kok (Malaysia)

Marco noli G. Custodio (Philippine)

Vivien Hsieh (Taiwan)

Pairoj Kiattikomol (Thailand)

Le Thi Tuyet Mai (Vietnam)

Zhou Zhenqian (Xinhaopan Group)
Winners of Individual Group

Individual Group – Female Boot Winner -The winner of Xinhaopan Group Awards

–

DEV BOOTS SNEAKER

Male Footwear Winner - 2nd Runner - Up of Xinhaopan Group Awards- ART SHOE COLORFUL

Individual Group – Female Trendy Winner
1st Runner - Up of Xinhaopan Group Awards
- Magdalena

Individual Group- Sport Footwear Winner- Future Climber 2 In 1
Winners of Enterprise Group

Female Footwear Winner- The Wing