Seminar and Speakers
Professional speakers from Hong Kong, China, Germany, Taiwan and United Kingdom were being invited to host varies topics of seminars in order to provide the latest market information to the audiences.
SLG-Seminar
Topic: Sustainable Shoe Production - Chemical, social and environmental requirements in shoe production according to CADS

Presented by Mr. Manfred Junkert, Managing Director - Federal Association of the German Footwear and Leather Goods Industry

Topic: Matching of clothing with footwear
Presented by: Mr. Walter, Wai Ming Ma, Hong Kong well-known fashion designer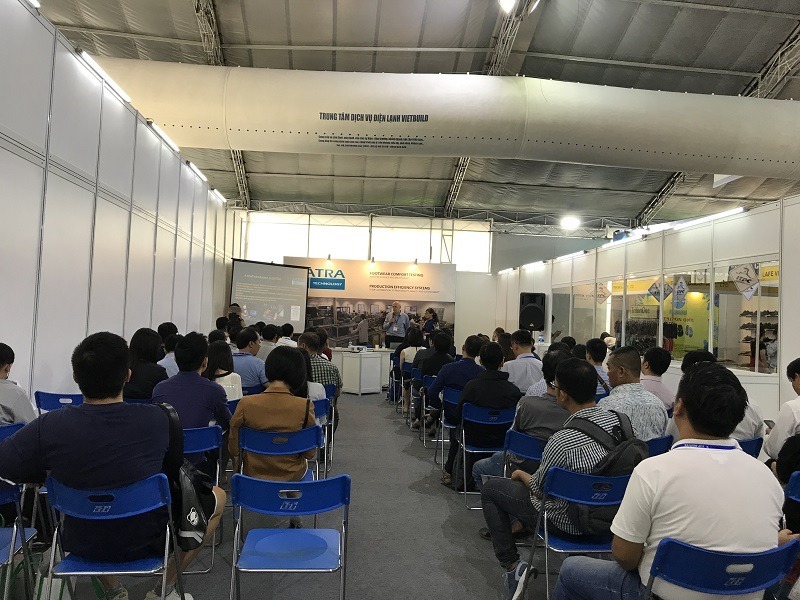 Topic: How does Hong Kong footwear supply chain support the Mainland footwear industry?
Organizer: Hong Kong Footwear Association
Topic: Application of innovative material in footwear industry
Presented by Mr. Harrison Wu E. O. - C Leading Co., Ltd.
Topic: 4.0 in footwear industry (Footwear machinery)
Presented by Mr. Law Ping Hung, Managing Director - Itta Technology (H.K) Limited
Topic: How to select correct leather material
Presented by: Mr. Joseph Chang, Speaker - College of Engineering, Feng Chia University /Managing Director – Honglinhua Co. Ltd.