Incorporating
Guangzhou International Leather Exhibition - GILE

Guangzhou International Tanning Technology & Machinery Exhibition - GITTME

International Trade Fair for Occupational Safety and Health Goods
The 32nd International Exhibition on Shoes and Leather Industry - Guangzhou (Shoes & Leather - Guangzhou 2024) will incorporate GILE, GITTME and International Trade Fair for Occupational Safety and Health Goods. It is one of the most important and leading events for the shoes and leather industry.
Expected: 800+ Exhibitors
& 20000+ Visitors
See you on 03-05 June 2024 in Guangzhou
In 2023, the exhibition recorded exhibitors from 13 countries & regions and professional visitors from 50 countries & regions. The Shoes & Leather - Guangzhou 2024 is expected to have 800+ exhibitors and 20000+ visitors. It will include advanced shoe-making machines, cutting solution, leather, synthetic leather, materials, sewing technology, automation, chemical, garment, 3D printing, components and many more. For more of visitor and exhibitor profiles, please click here.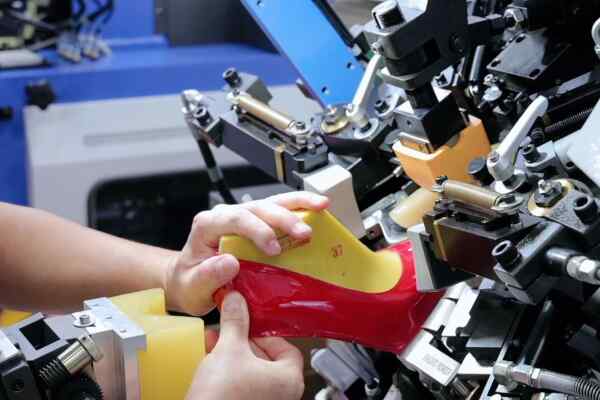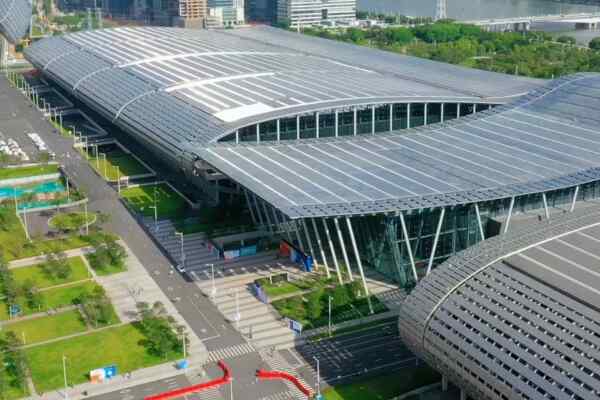 Area D, Hall 18.1 - 20.1,
China Import and Export Fair Complex

Metro Line 8, Xingangdong Station, Exit A
The 32nd International Exhibition on Shoes and Leather Industry - Guangzhou will be at Area D, Hall 18.1-20.1, China Import and Export Fair Complex, Guangzhou, China (also called Canton Fair Complex, full address: No. 380, Yuejiang Zhong Road, Guangzhou, China). The venue is located on the Pazhou Island. For more info, please click here.
2023 Post Show Report

The show statistic for the Shoes & Leather - Guangzhou 2023 is documented in this pdf. If you have any questions, please feel free to contact us anytime.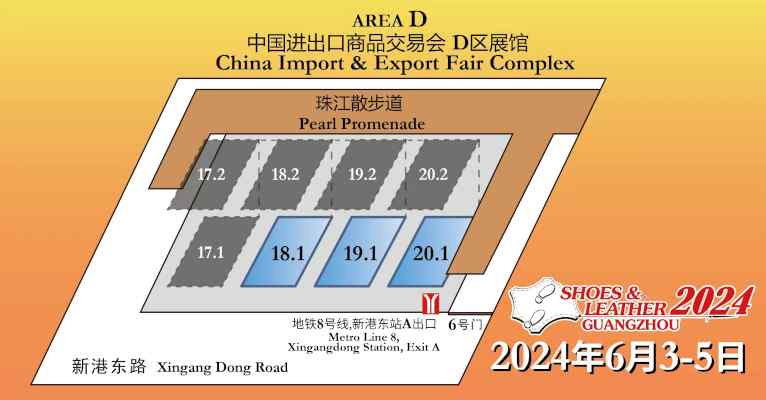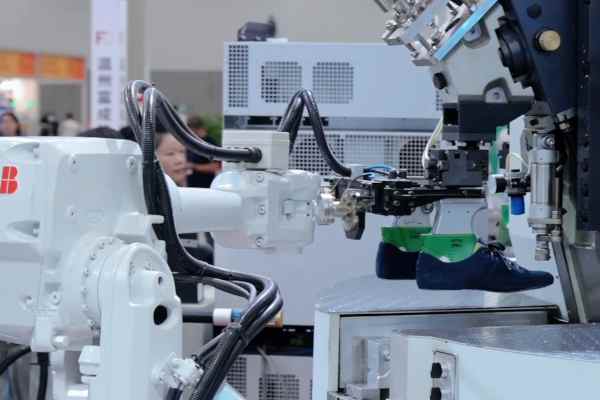 Footwear Machinery Expo
Be Ready for the Future
The Shoes & Leather - Guangzhou 2024 will mainly consist of shoe machinery show and leather & material trade fair. Facing this world-wide economical challenges, the Shoes & Leather - Guangzhou 2024 will stimulate market recovery by offering a unique opportunity to connect with large number of new potential customers. Exhibitors from all over the world have the opportunities to re-establish and strengthen the relationship with visitor as well as buyers, and to boost their global business network. To find out more about the exhibitor and visitor profile, please click here.
Leather & Material Fair
Pursuit of Quality
The Shoes & Leather - Guangzhou 2024 will present a wide range of quality exhibit collections, covering the supply chain of the footwear and leather industries. International exhibitors will present the latest footwear materials, leathers, synthetic leathers, components, hides, chemicals and many more. If you are interested in showcasing your products and services, please get in touch with us.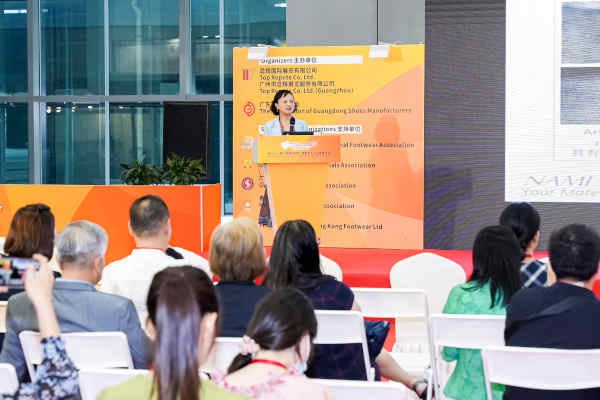 Technical Seminars
Material Innovation to Design
Technical seminars will be taking place during the Shoes & Leather - Guangzhou 2024. International speakers will present their latest market technologies and fashion trends, which will be extremely helpful for the business planning and decision making. In 2023, our professional speakers presented topics included the latest innovative material technologies, emerging trend in footwear R&D as well as the comfort design in footwear. More seminars details will be posted in early 2024.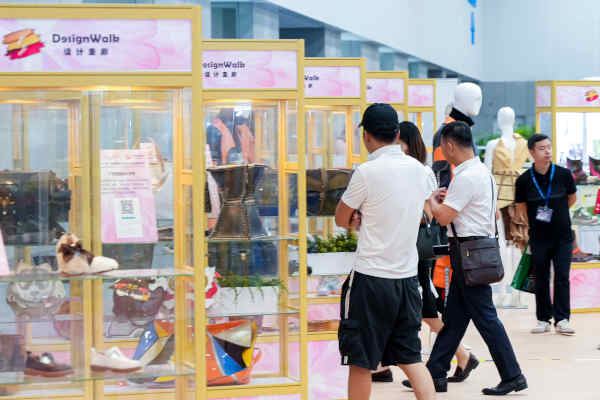 Inspire and Create
One of the concurrent event in the Shoes & Leather - Guangzhou 2024 will be the DESIGN WALK. It is a non-profit platform sponsored by renowned shoe manufacturers, federations, and international footwear associations. It showcases stylish footwear, leather products, and accessories, while sharing new creativity and inspiration to positively impact the industry.
IFDC by CIFA
A Platform for World-Wide Designer
The 12th edition of the International Footwear Design Competition (IFDC), organized by the Confederation of International Footwear Conference (CIFA), was sponsored and co-organized by Top Repute Co. Ltd. Since 2008, IFDC has been introducing multi-national designers' concepts, while also offering opportunities for young designers to connect with manufacturers. The event also aimed to promote the importance of original product design, fine production skills, and quality to build unique branding. In 2023, a total of 84 entries were received from 7 countries and regions, including Beijing, India, Indonesia, Malaysia, Philippines, Taiwan and Thailand.
The winning entries were announced and awarded during the Opening Dinner Banquet and displayed during the exhibition. The juror committee consisted of 8 renowned professionals, including international designers, trend experts, footwear consultants, lecturers, and representatives of global footwear associations. More info on the 13th Edition of IFDC will be posted here in early 2024. If you would like to find out more, please contact us.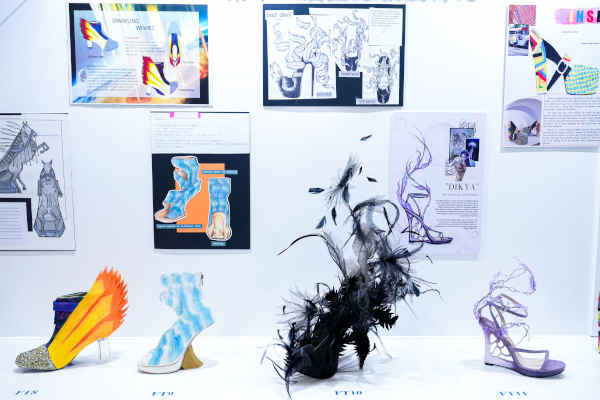 The "Footwear Discovery" is an area in Shoes & Leather - Guangzhou 2024, we invites associations and academies to display their finished products and designs, bringing the latest market information to everyone. Manufacturers can connect with next generation designers. For more information, please contact us.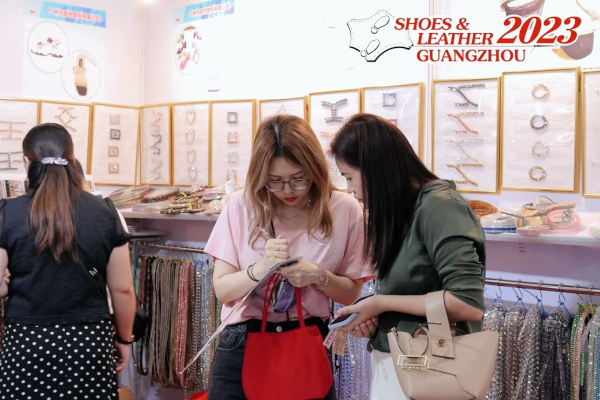 3-5 June 2024
Area D, Hall 18.1 - 20.1, China Import and Export Fair Complex
3rd June 2024 09:00 - 17:00
4th June 2024 09:15 - 17:00
5th June 2024 09:15 - 15:30
Exhibitor Profile
Innovative and Sustainable
Exhibitors make SHOES & LEATHER - GUANGZHOU 2024 a priority to introduce new machinery and equipment, products, materials, systems and technology and new company initiatives at the show, making it one of the most promising and indispensable events of the year. This is not the exhaustive list, and shall be used as guide only.
Footwear Machinery & Equipment

Tanning Machinery & Equipment

3D Printing

Machinery for Leathergoods

Synthetic Materials

Knitting Machinery

Smart Conveyer System

2D & 3D Scanning System

Inspection System
Leather / Tannery

Garment Leather

Synthetic Leather

Furniture Leather

Raw Hides

Shoes Materials

Chemical

Woven

Eco-Leather

Recycle Technologies
Sewing Machinery

Accessories / Components

Production line

Industrial Internet of Things (IIOT)

Software (ERP, MES, Cloud Solution etc.)

Design Software

Automation Technologies

Footwear Material Suppliers 

Leather Supplier
Visitor Profile
Explore the Opportunities
The show is open to professional and trade visitors from related industries only, ages under 18 will not be admitted to the show. The organizers reserve the right to refuse entry to person whose presence, in the reasonable opinion of the organizer, undesirable. This is not the exhaustive list, and shall serve as guide only.
Production and manufacturing factory

Subcontract Manufacturing

Research & Development

Trade Association / Government Agency

Import / Export Merchandiser

Agent / Distributor / Trading
Professionals / Representative from Renowned Brands

Buying Office

Production Management

Footwear Factory

Tannery

OEM, ODM

Wholesalers
Organizers of Shoes & Leather - Guangzhou 2024
The Association of Guangdong Shoes Manufacturers